Alt-Fire
Hey everyone!
For the last month I've put most of my development efforts into getting to grips with my planned art pipeline, and the tools required to make that happen. As such I've taken a few of the weapons in AF to near completion, concepting them out, modeling, rigging, animating, creating effects, and polishing their functionality in the blueprints.
While some elements of the designs changed, I'm really happy with how they ended up coming out:
You can see these weapons in action in the latest demo or in my latest video showcase on YouTube:
That being said, one element that did come out of left field was the reality that I needed to figure out how to go about creating characters for AF. This is because the actual first person weapon animations are done on the hands of the character, not so much the weapon itself. Achieving the art style I wanted was going to be challenging, since it was 'higher quality' than I felt like I could accomplish. But with a few weeks of painful experimentation, practice and research, I finally landed on a way to create characters that gets the quality I wanted, isn't overly complicated to do, and allows me to reuse animations and skeletons from a 'base player' across all player characters.
Meet (an initial iteration of) our first character, Kaira, the Brawler: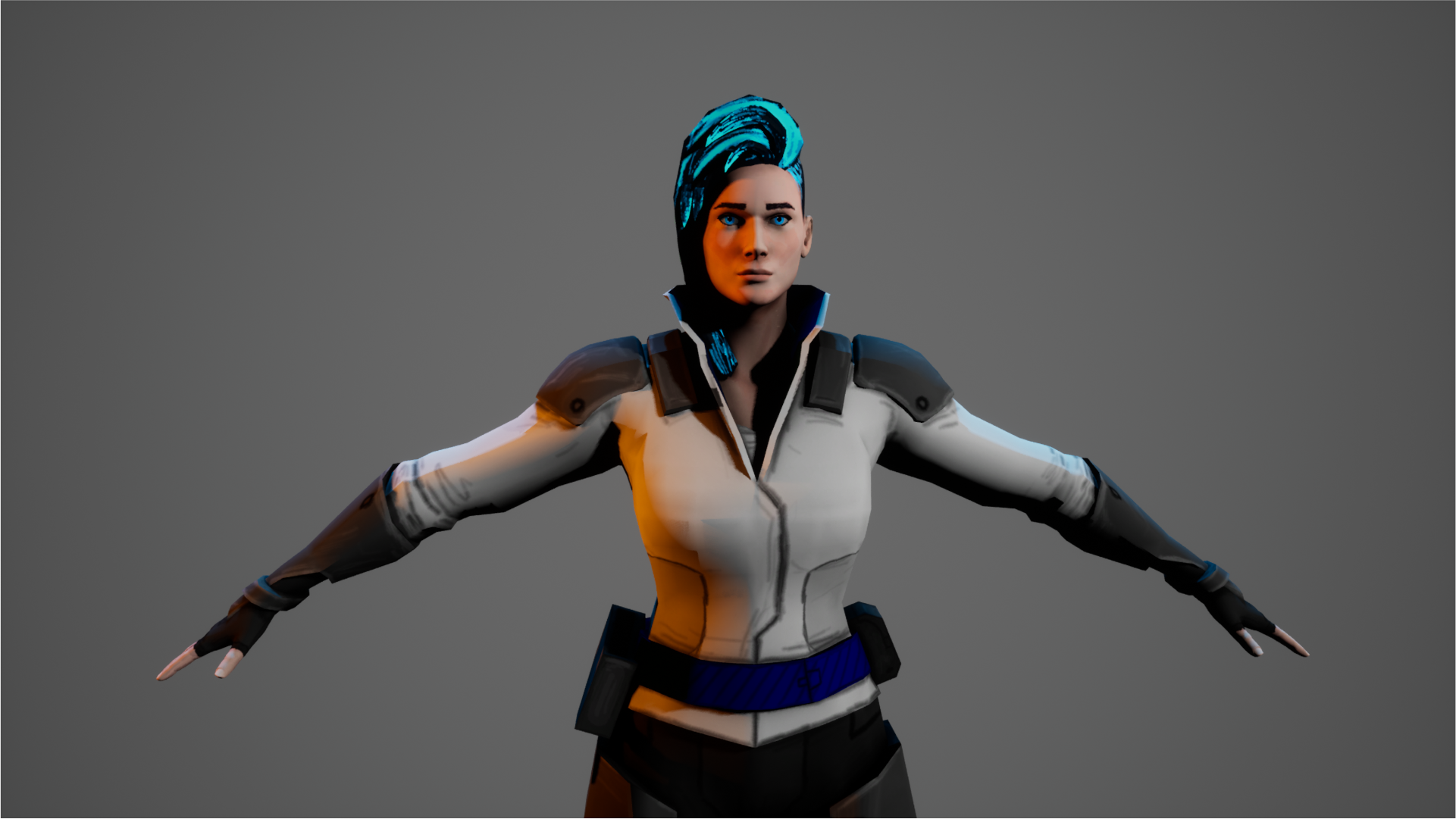 This model is a work in progress.

It's my plan that in the game the player can unlock and choose their avatar from a wide-ish selection of characters. Each with a unique model, voice, taunts, and skin variations. That being said, at current, these are purely cosmetic - characters will impart no effect on the gameplay itself. No abilities, no unique weapons, no different proportions (relatively). All characters will fit a general human silhouette in the name of both fairness, and my ability to reuse animations and skeletal systems.
Once I have a few characters through the art pipeline, I plan to share the process I use to show how someone with literally almost no character modeling experience can get a character in game in no time.
Finally, with pre-alpha 0.9, I've added a weapon range map to the game which will expand as weapons are added to the game.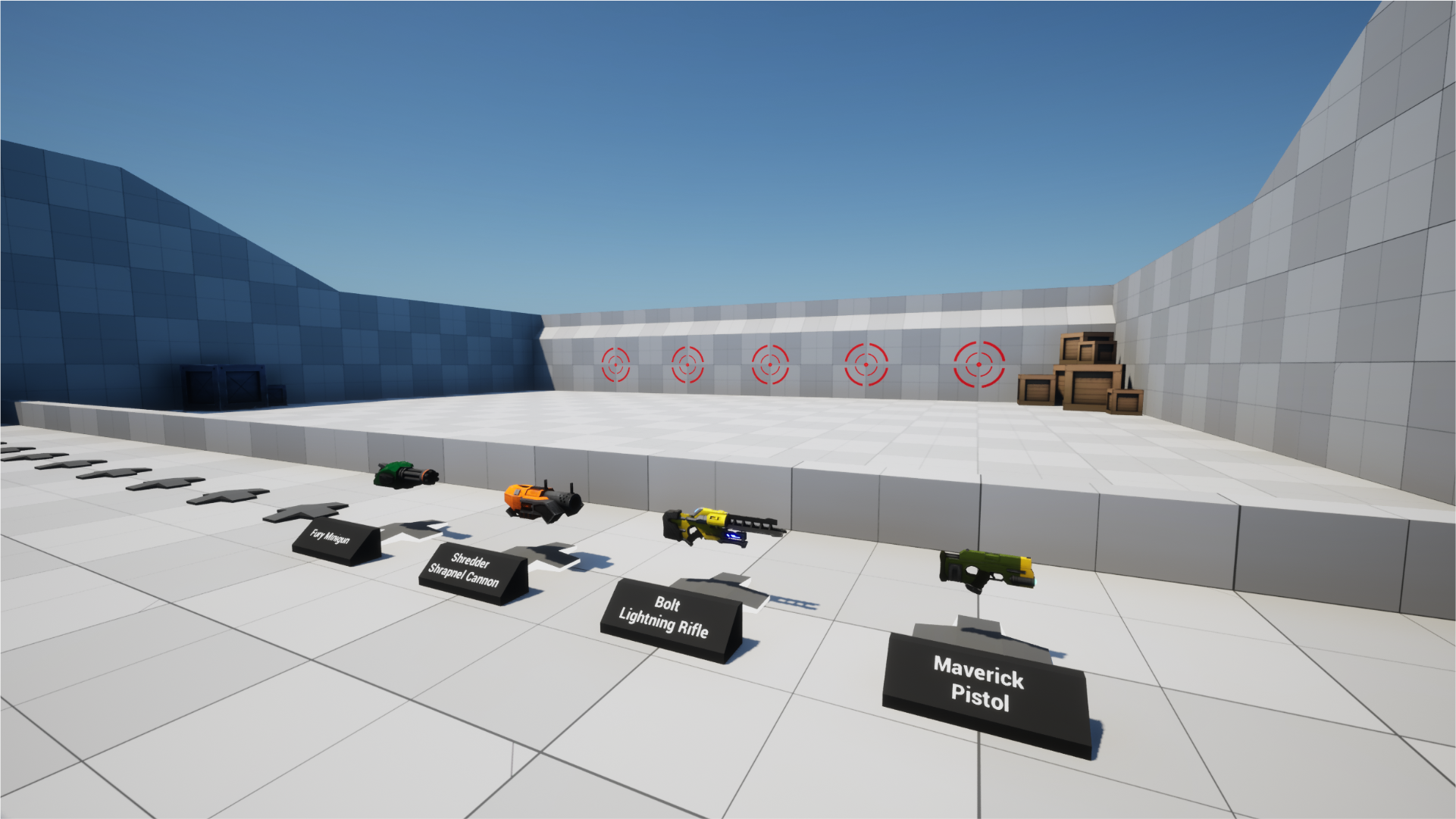 And that's all for now! Thanks for reading.
Until next time, take care!
- Nick